September Reads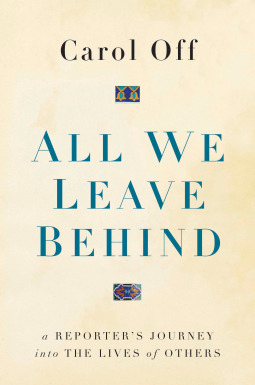 All We Leave Behind by Carol Off
This is not a book I could read in one or two days. I found it so challenging in terms of the political history and the emotional journey for the family it describes, that I needed to dip in and out over the course of several days.
Carol Off describes, in detail, the politics that facilitated the rise of the warlords in Afghanistan, leading ultimately to the growth of al-Qaeda. George W. Bush and his war on terrorism had a clear role in unintentionally enflaming the situation in Afghanistan and Pakistan.
During her reporting on the situation in Kandahar, one of Off's sources, a man named Asad, was exposed and compromised. His life and the life of his family became a hostile target for political forces. Off took responsibility for Asad's family and spent the next thirteen years of her life financially supporting them and advocating for their refugee status in Canada. Her book demonstrates clearly her position on the corruption and complicity of UN officials, as well as the culpability of the Canadian government of the day.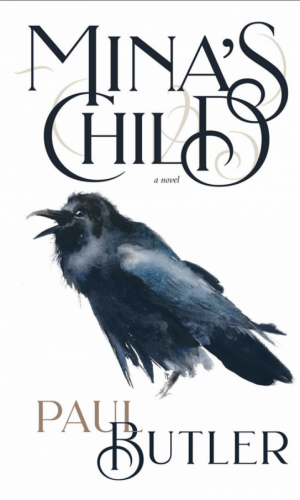 Mina's Child by Paul Butler
Paul Butler is an extraordinarily creative and adept writer. His previous book, The Widow's Fire, was a masterful prequel to Persuasion by Jane Austen. His use of language, history and character added elements of understanding to Austen's work that one would not have thought possible.
As a sequel to Dracula, Butler once again works his story magic as he continues the tale that Bram Stoker began. Jonathan Harker, the young solicitor in the original tale, is now much older and is haunted by terrifying nightmares. His daughter, Abree, struggles to understand what it is that torments her father.
At the same time, a mysterious figure begins to stalk her, and Jonathan and his wife, Mina come face to face with their own histories. Butler puts a clever spin on the original tale without comprising the storyline in any way. This is a book that should be read and studied in conjunction with Dracula as a brilliant example of reinterpretation.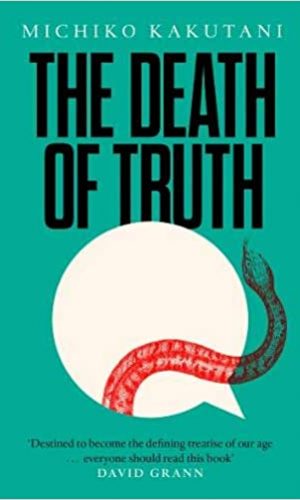 The Death of Truth by Michiko Kakutani
This was another challenging but important read. It catalogues the ways in which truth is being eroded in contemporary life. This book revisits literary theory and postmodern critical thinking as applied to current issues, and explains how such things as alternative facts, post-truth, and fake news have become a part of our lexicon.
Michiko highlights the insidious implications of truth-twisting, as it embraces the manipulation of language, bold lies, and the dissemination of propaganda.
Confirmation bias and partisanship are also explored, as Michiko delineates the ways in which these things are utilized in social media and play to an agenda-driven polemic.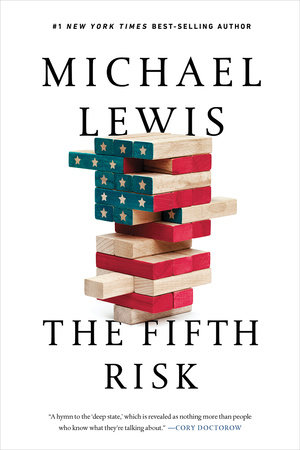 The Fifth Risk by Michael Lewis
This was an utterly chilling read! Michael Lewis provides a concise overview of President Trump's transition to the White House and explains in very simple terms why what did and did not take place matters.
Drawing upon the expertise of many others, Lewis identifies five major risks to the American way of life. These risks include espionage from Russia and China, the nuclear threat from Iran and North Korea, a vulnerable electrical grid, the inability to manage risks and a lack of project management expertise on the part of those in power.
While you may be weary of reading about Trumpian incompetence, there are clear implications for Canadian foreign policy should any of these risks become actualized. Some might suggest that the handling of the COVID-19 pandemic already demonstrates the prescience of Lewis' work.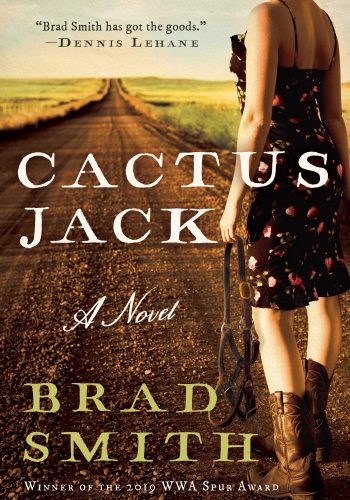 Cactus Jack by Brad Smith
Reading Brad Smith's book is like taking a road trip to a rural backwater somewhere and suddenly finding yourself in a family-run diner where you can eavesdrop at will on the locals.  There's an intimacy to the story that places you directly within listening distance of the characters, as they wrangle their way through complex situations.
I fell in love with Billie by page five and cheered for her throughout the story. She is a tough, gutsy underdog who comes into her own and demonstrates compassion and generosity as she evolves.
There's a terrifically satisfying feel to this yarn that left me wanting a second peek at the characters as they continued on in their lives. A fast-paced, well-written, book by a wordsmith with deep insight into the hearts and lives and voices of real people.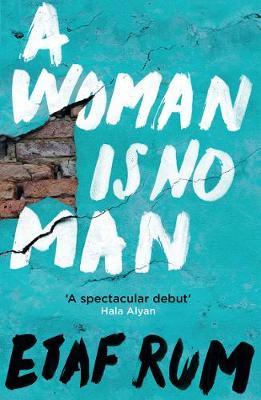 A Woman Is No Man by Etaf Rum
Written by a Palestinian immigrant woman, this book exposes the cruel effects of patriarchy in some second and third-generation families.
Isra is a teenage bride transplanted from Palestine to her husband's home in America. Wrongly believing that she will have opportunities to read and improve herself, she is quickly subsumed by the expectations of breeding a son and pleasing her mother-in-law. Other female characters come in to play, and we discover their stories as well.
Fortunes do not rise and Isra's husband, heavily burdened by financial needs, becomes violent and abusive. Isra's struggle to protect her daughters and escape oppression is the ultimate triumph of the book. This would be a great book club read as there are lots to discuss.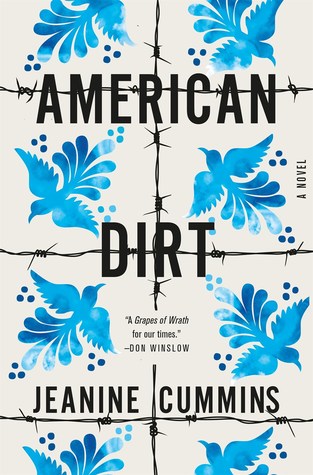 American Dirt by Jeanine Cummins
This was the most important book I have read in a year. It provides a first-hand narrative of the migrant crisis in Mexico.
Although it is a work of fiction, the author has meticulously researched the tale both by travelling through the country described and by conducting careful interviews.
It is a horrifying and compelling story that raises important questions about our humanity, about the will to survive and about our political priorities.
This would be an excellent book club read as there is much to digest and process. The text is beautifully written and is filled with vivid descriptions and breathtaking moments. Strongly suggested as a book that will challenge readers to reflect upon the international migrant crisis.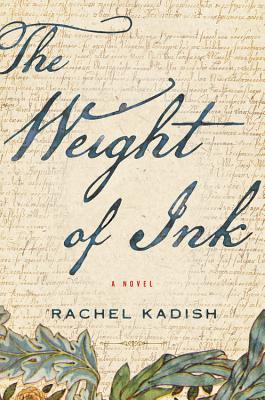 The Weight of Ink by Rachel Kadish
If you want to disappear into another world and become completely immersed in two parallel narratives, this is the book for you. At 560 pages, it's a commitment but well worth it.
A scholar of historical manuscripts is led to a cache of writings by an eminent Rabbi and his scribe in the 1660s. Political issues of the day are addressed in regards to the treatment of Jews in Europe. Running parallel to the transcription efforts of the scholar and her cocky American assistant is the unfolding mystery of the scribe and liberties the scribe may have taken with the Rabbi's words.
In conjunction with the well-researched historical narratives, is the slow revealing of the scholar's own life, her missed opportunities and her lost love. Beautifully written and utterly engaging!