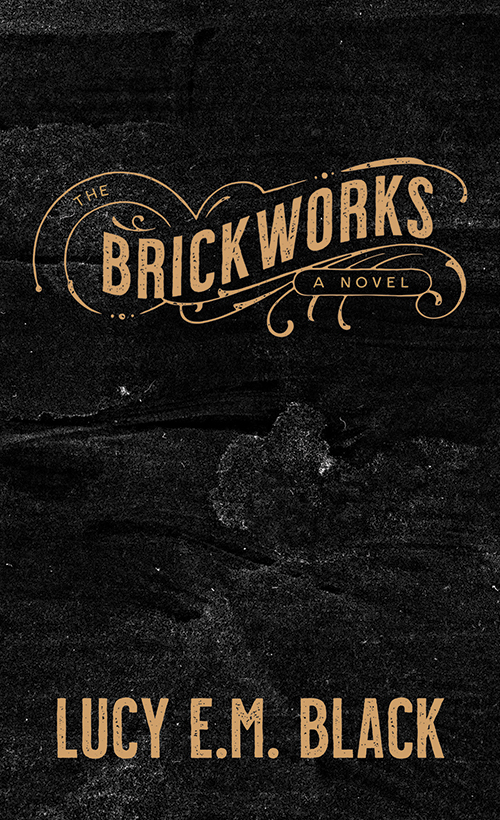 The Brickworks – Coming Soon
Overview: 
In 1879, the Tay Bridge disaster in Scotland was a shocking event of international significance.  At nearly two miles long, it was at the time, among the longest structures of its kind.  The bridge's failure represented a major blow to Victorian engineering.  The Brickworks starts with the collapse of the Tay Bridge and the repercussions of the catastrophe. The manuscript demonstrates the contemporaneous sense of globalization and possibility that took place at the turn of the twentieth century.  Central to the work is a cautionary tale about the effects of industrialization on both the landscape and the lives of those for whom it initially held such potential.  The manuscript explores transition in terms of dislocation, promise and cost.
Summary:
The story begins in 1879, with the bridge's collapse and the immediate aftermath of the event when the driver of the train was deemed negligent and blamed for the catastrophe.  The story continues with a fictionalized account of the plight of his widow and their son who were socially ostracized.  The boy, Brodie Smith, eventually sets out to seek his fortune and is taken in by a kindly uncle in Edinburgh.  The uncle sees much potential in Brodie and sends him to university.  Brodie becomes a civil engineer, determined to set right the historical account of his father's role in the events at Tay Bridge.
Leaving Scotland to continue his education in Boston, Brodie eventually makes his way to the 1901 World Fair in Buffalo.  He is inspired by the innovation taking place in Buffalo and accepts a job in a steel factory, where he designs and oversees the installation of railway bridges.  There, Brodie meets another Scot, Alistair Lamont.  Alistair grew up in a brickworks in the Scottish Borders and hopes to save enough money to start his own brick-making factory.  The two men share a love of the outdoors and while on holiday in Canada for some salmon fishing, see the potential for a joint venture of their own.
Brodie and Alistair purchase land fronting a river with large clay and shale deposits.  They return to Buffalo and find that a group of steel barons are willing to become silent partners and invest in the proposed brickworks project.  The friends hire local men and set up the undertaking which begins primitively while they source the resources and technology needed to make it increasingly efficient. 
During this time, Alistair falls for a Buffalo socialite and the daughter of one of their wealthy backers.  Although Violet Lewis has been gently reared as part of the Buffalo elite, she takes an interest in Alistair and makes it very clear that she wishes to encourage him.  Brodie discourages this alliance, fearful that his friend will never be able to provide her with the lifestyle into which she was born.  Shortly thereafter, Brodie himself is drawn to Charlotte Gowan, a widow in the village where the brickworks has been established. After an abbreviated courtship, they marry. 
As the brickworks continues to expand, a number of catastrophic events take place, including accidents resulting in fatalities.  Alistair and Brodie continue to navigate each of these occurrences, as they endeavour to steer the course for their own success.  Both men feel a sense of responsibility for their workers and attempt, at personal cost, to always do the right thing for both their growing business as well as for those whose livelihoods depend upon it.  In this context, the manuscript provides a lively, humorous but often tragic account of an age when progress and industrialization allowed for new possibilities.  
Main Characters:
Brodie Smith is a bright Scot who does not shy away from a challenge although he is sometimes given to anxiety.  Brodie enjoys a good time when there is one to be had but is haunted by the Tay Bridge and its lingering impact upon his childhood.  Having spent several years moving from place to place in bridge building and installation, he is ready to settle down and take up new ventures.  He enters into the brickworks and farming collaboration with Alistair as a way of finally facing his own demons, and is determined to build a life of his own choosing. 
Alistair Lamont is often cautious but also has big dreams and aspirations for success.  He is a deeply moral man with a generous nature.  Alistair lost both parents at a young age and with them any sense of personal security.  He does not have the benefit of Brodie's education but does capitalize upon his natural curiosity and his interest in all things mechanical.  He has worked hard to find his own place in the world and is well aware of the risks of the age in terms of its promise for great success or conversely, great failure.  
Charlotte Gowan is a hard-working, good-natured widow who is fiercely protective of her son.  She works at the Hotel in town and continues to manage her farm.  Although she and Brodie marry, their happiness is short-lived as tragedy strikes close to home.     
Violet Lewis is a delightful young woman given to laughter and frivolity.  She manipulates those around her with charm and gentle persuasion.  She is the product of a new social elite social in Buffalo stemming from the burgeoning steel industry.  She is much taken with Alistair's drive and vision and sets out to secure his affections.