August Reads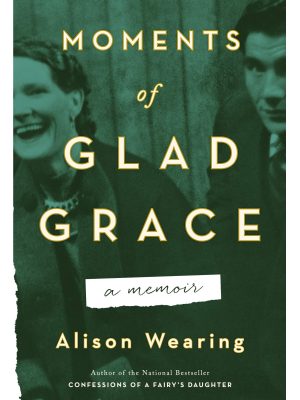 Moments of Glad Grace – A Memoir by
Alison Wearing
In Moments of Glad Grace, Alison Wearing shares the details of a journey taken with her father to Ireland in a humorous and conversational narrative that both engages and entertains.
The minutiae of another person's life and perspective is often so removed from our own human experience that they do not resonate in any kind of meaningful way. This memoir does not fit into that category.
Wearing discloses nothing and everything in beautifully crafted, poignant scenes that introduce the reader to her father and the people they encounter on their excursions. She gradually reveals herself in the telling and does so in a self-deprecating manner.
The narrative is filled with amusing vignettes that are sometimes sardonic, sometimes witty and often quite moving. A blending of themes is tightly entwined throughout the text. Her delightful father is enthusiastically engaged in the tedium of genealogical research, while the author, acting as his assistant, finds it mind-numbing even as she endeavours to be supportive.
Their animated discussions on the point of this research probes real questions about identity, family, and the importance of a legacy. These dialogues extend into a brief exploration of how we are to understand history in terms of our place in it. The most evocative of the passages contain a tender portrait of a daughter who is losing her father to disease. This is an utterly lovely memoir that will touch your heart even as it challenges you to reflect upon the relevance of the questions posed.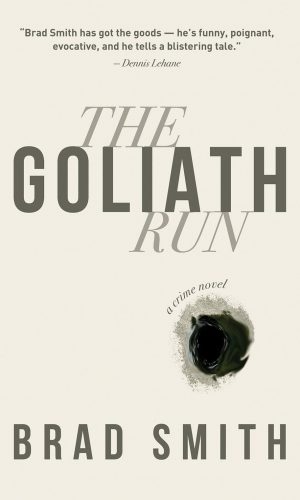 The Goliath Run by Brad Smith
I think this is a  brilliant and timely book. I read it straight through in one afternoon — I couldn't put it down! It's a very fast read. Anyone interested in political satire needs to read this.  For those of us horrified by the political machinations taking place in the USA – it's a must-read.
Brad takes it all on— agri-business, Trump, Fox News, Sean Hannity, NRA, the Republican party. It's gutsy, suspenseful, and a bit of a moral tale. Loved it.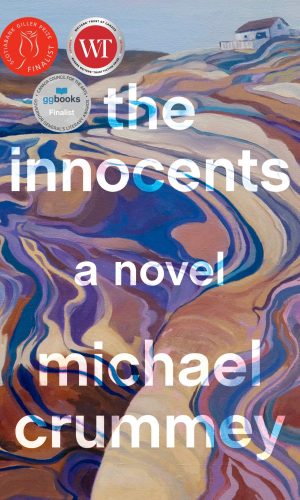 The Innocents by Michael Crummey
I've been saving this for a special treat! What a wonderful,
spell-binding read. Two children are orphaned in an unpopulated
cove and fight overwhelming conditions to survive. They become inseparable, not knowing where one starts and the other ends…
A beautiful, poignant, story with a touch of mystery, some history on the cod fishery, and poetic language.