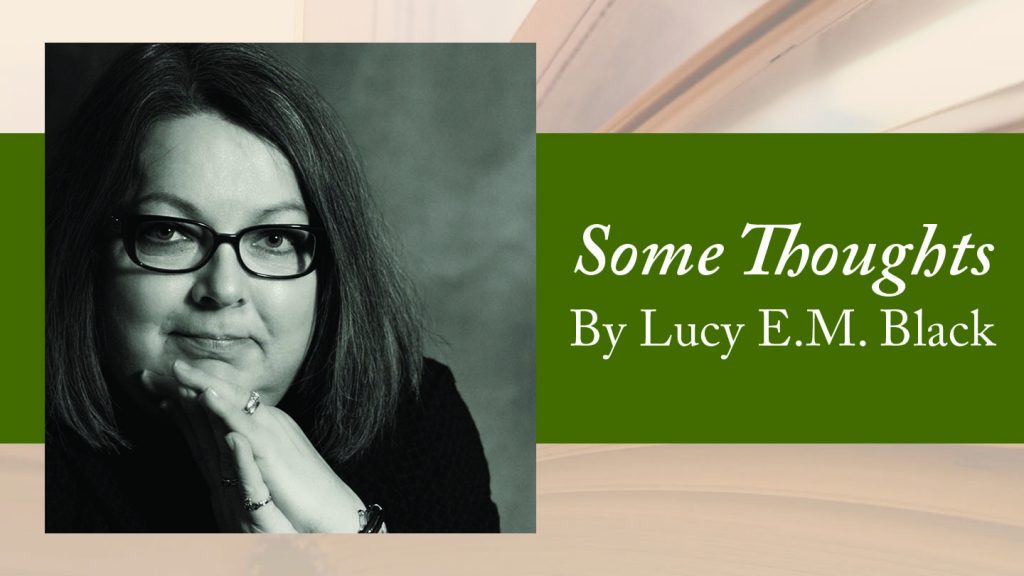 What I'm Reading

October Newsletter 2020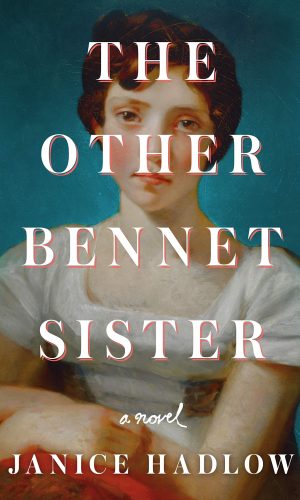 The Other Bennet Sister by Janice Hadlow
This book joins a raft of others that have been written as prequels, sequels and contemporary interpretations of Pride & Prejudice by Jane Austen. Having said that, Janice Hadlow does a masterful job of inserting a backstory into the classic novel. I predict that Austen lovers will be enthralled with this book!
It features Mary Bennet (the homely, awkward sister) and provides a central role for this fringe character from the original family saga. Without spoiling the surprise, I will say that Mary eventually navigates her own course and finds a deep and lasting happiness in the very best of the Austen tradition. The book is brilliantly done.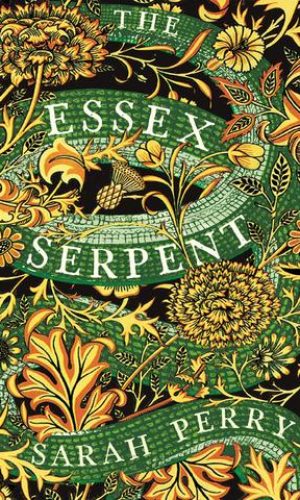 The Essex Serpent by Sarah Perry
In my opinion, this book is the very best of historical fiction. It includes some history, some local story, a fantastical creature, and a bit of romance. Cora is a young widow who embraces her newly-found freedoms. She takes her son to a small coastal village and begins fossil hunting.
All this takes place against the backdrop of the Victorian interest in scientific discovery and the whole is expertly drawn. The descriptions are vivid and lush and the writing is polished. An excellent read. (As an aside, I understand that a movie is being made of this book starring Keira
Knightly.)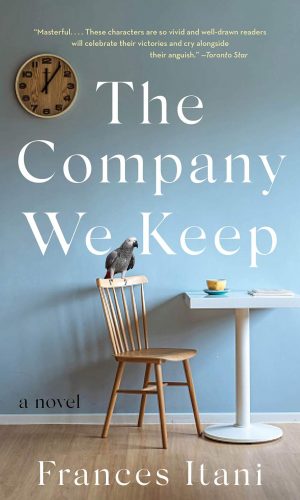 The Company We Keep by Frances Itani
This is a tender portrait of grief. A disparate group of individuals comes together at a coffee shop to explore their feelings of loss, guilt and sorrow and end up becoming fast friends. Included in the group is a Syrian refugee who mourns not only the loss of his wife but the loss of his country and way of life.
Together, this group moves forward and supports one another as they make conscious choices to heal. Itani's story is breathtaking, as always, and filled with insight into the human heart.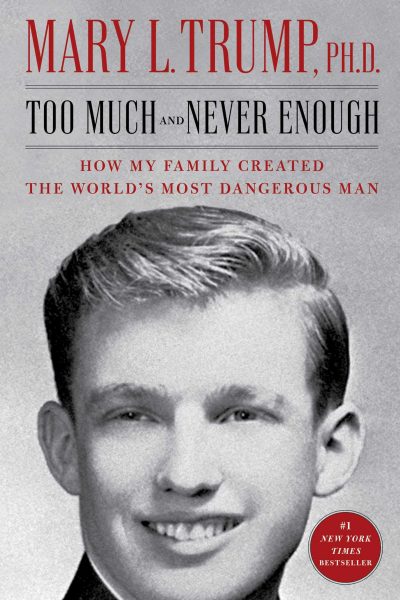 Too Much and Never Enough by Mary L. Trump
One of my maxims in life is "that families are messy." I say this with great love. Mary Trump's family is not singularly unique in having skeletons in the closet, eccentric individuals, or dirty laundry to air. What is unique about this tale is, of course, the fact that her Uncle is a very public figure.
The book is presented through the lens of a woman with a grudge who dislikes her Uncle and has no respect for his accomplishments or his cadre of intimates. It's not particularly well written or well-shaped and makes no pretense of being objective.
Having said that, I still believe the book to be of significance, but in one way only. Taken together with the other books recently written on Trump, it contributes to an understanding of the man's priorities, motivations and his limitations.
Books like this help to paint a portrait of an individual who may well change our understanding of democracy in the United States of America. As close neighbours, with an economy inextricably linked to theirs, we need to know who is living next door, even if it makes us feel a little sullied in the process.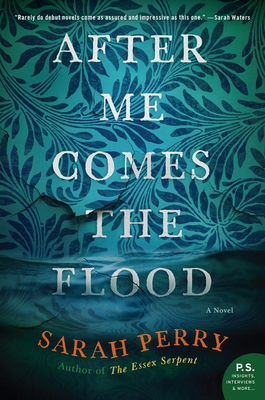 After Me Comes The Flood
This is an unusual and interesting book. Beautifully written, it weaves a spell that is both mysterious and eerie. The main character, John, finds himself in a house filled with individuals who are childlike and tormented.
As John enters into the world they have established, he questions aspects of his own life and sanity. A haunting book that leaves you pondering intimacy, spirituality and ultimate meaning. A wonderful read.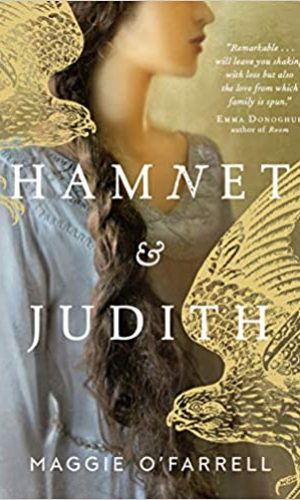 Hamnet & Judith by Maggie O'Farrell
Lovers of historical fiction will enjoy this book. It is a complex interweaving of the story between William Shakespeare and his wife and also between the couple and their beloved children. The book is beautifully written, sketches the period with careful strokes, and provides a fanciful backstory for the scribe of legend.
Well received by critics and scholars, Hamnet & Judith is worthy of the praise received. This would be a fascinating book club read, providing rich discussion material not the least of which ponders the burning question: who really was William Shakespeare?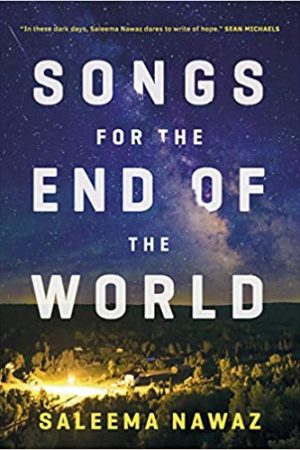 Songs For The End Of The World by Saleema Nawaz
I stayed up all night to finish this prescient novel. Incredibly real and timely, this is an exploration of characters as they navigate their lives and social relations in the midst of a worldwide pandemic.
The range of reactions, the imposition of control measures, the ensuing chaos and devastation are all writ large in this engaging tale. A must read for those of us who are currently struggling to reconcile personal safety against the rise of skepticism and disbelief.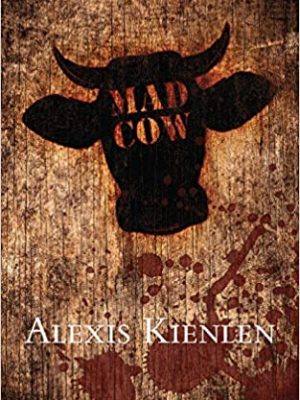 Mad Cow by Alexis Kienlen
This is an impressive book. Alexis Kienlen provides an intimate glimpse of a family struggling to survive the rippling effects of a BSE ("mad cow") outbreak in a rural community. The book is populated with well-drawn characters navigating the complexities of a sudden loss of income, teenage bullying, sexual identity, death and life's purpose.
This is an accomplished work by a knowledgeable writer. An excellent read for adult book clubs or teenage literature circles. Highly recommended.
Receive this newsletter straight to your inbox!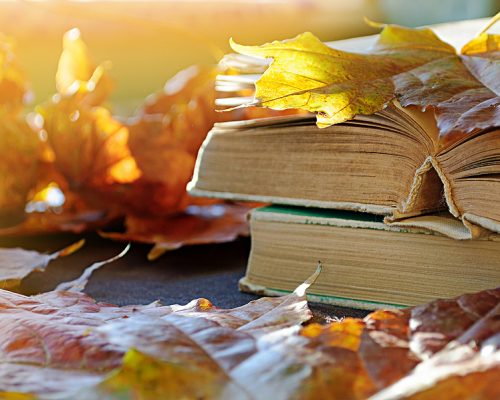 Meeting Like-Minded Friends…
In this isolating time of social distancing, caution and mask-wearing, I'm excited to have found ways to meet with a tiny group of like-minded friends who are also working on ambitious writing projects. We meet outside, layered in coats and blankets while staying well apart with hot drinks and manuscripts. It's been such a privilege to spend time with brilliant women who openly share their insights and experiences. I am energized by their creativity and in awe of their talents.
Loving Local Content
I also have to say how exciting it is to listen to great author interviews from the comfort of my home. I absolutely love Crystal Fletcher's YouTube channel. She's an amazing interviewer and every week I can click-in and listen to something brand new.
The Book Drunkard Festival Has Gone Virtual!
I'm also so impressed with the great line-up that Blue Heron Books has organized for their second annual Book Drunkard Festival!  I've already ordered one ticket but will be sure to order more. Imagine listening to these great literary figures while sitting in your jammies having a glass of something special.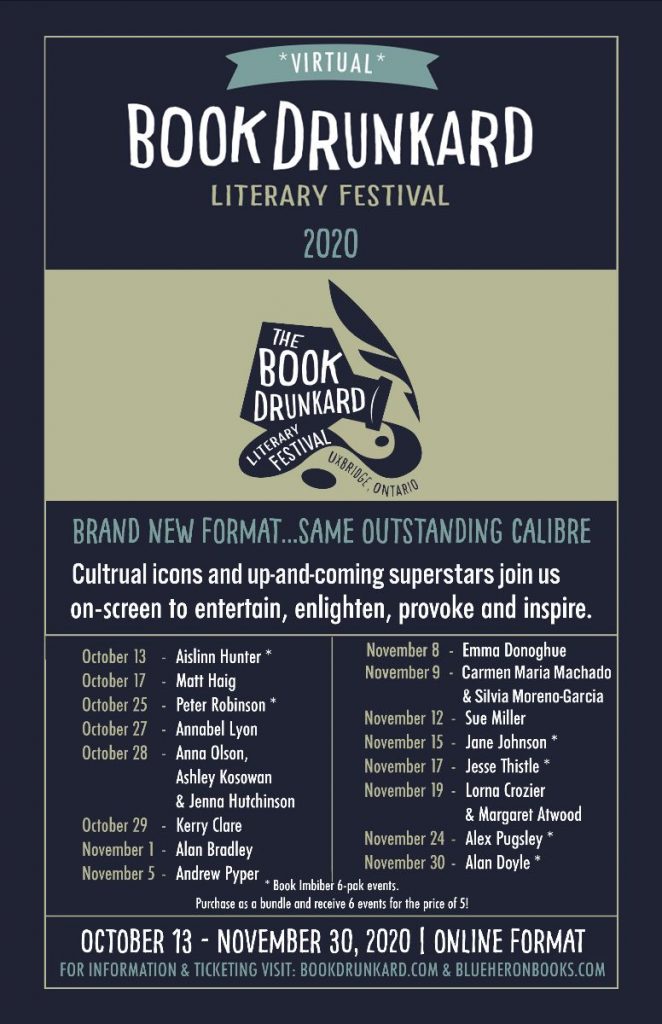 Out of the Mouth of Babes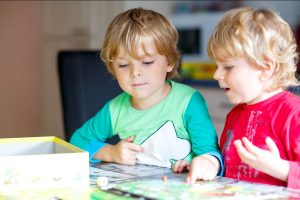 Before COVID-19 began in earnest, one of the great pleasures in my life was spending a fair amount of time in kindergarten classrooms. And to my delight, I was once again reminded of the acceptance, curiosity, and incredible honesty of young children.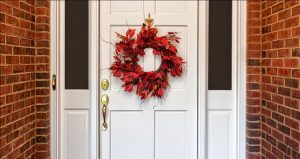 Seasonal decorating is a source of much good-natured banter in our household. My partner does not understand my desire to change the door wreaths or to erect any number of attendant gee-gaws (my partner's word, not mine) that festively (my word) celebrate the seasons.
Histories and Stories of Truth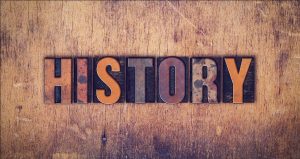 For many in our generation, the word history has, for the most part, often seemed rather benign. History was a subject taught in schools with battered textbooks and an endless droning of facts and dates.
Simplifying the Stress of Holiday Gift Giving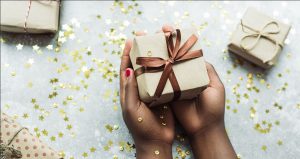 The giving and receiving of gifts is traditionally seen as a way of demonstrating affection, thoughtfulness, respect, and appreciation. Individuals often carry strong emotional feelings about gift-giving, and many of us can recall a special gift we cherished.
Restoring the Family Bible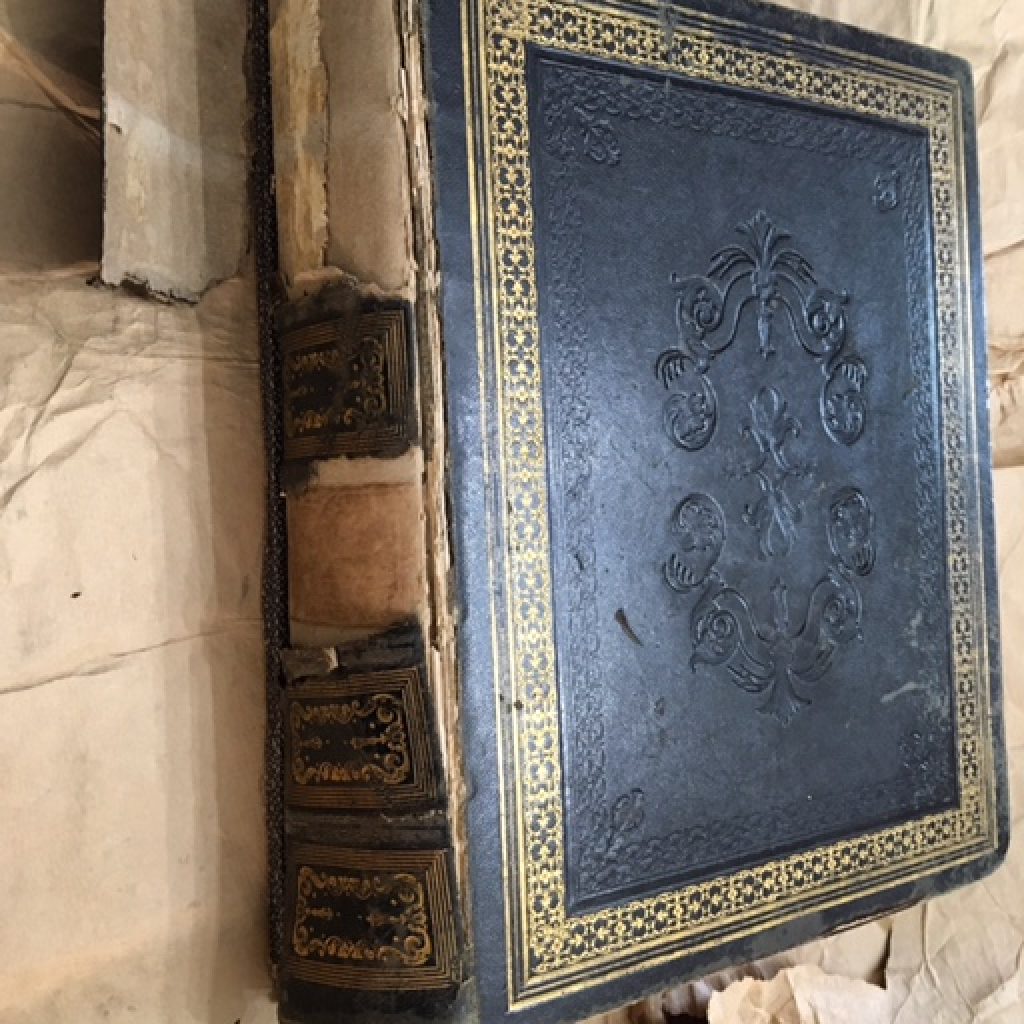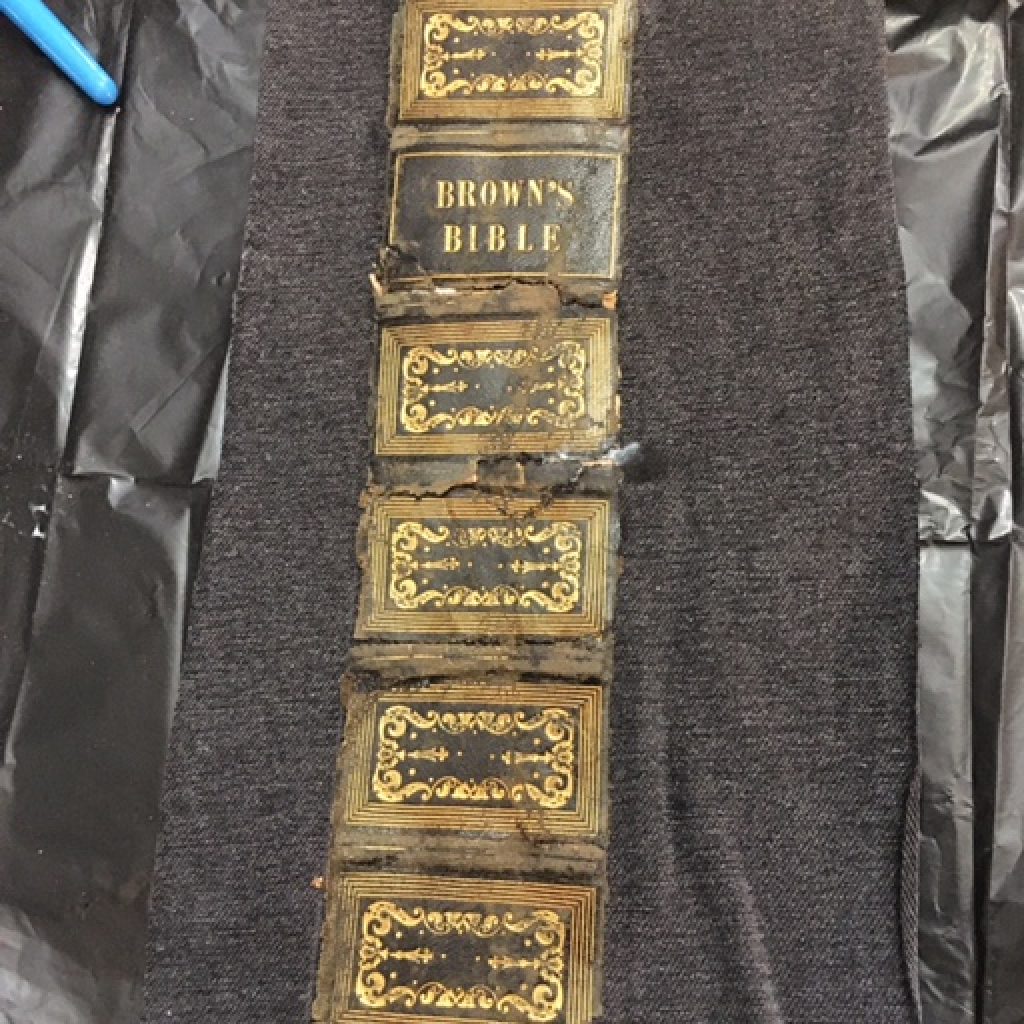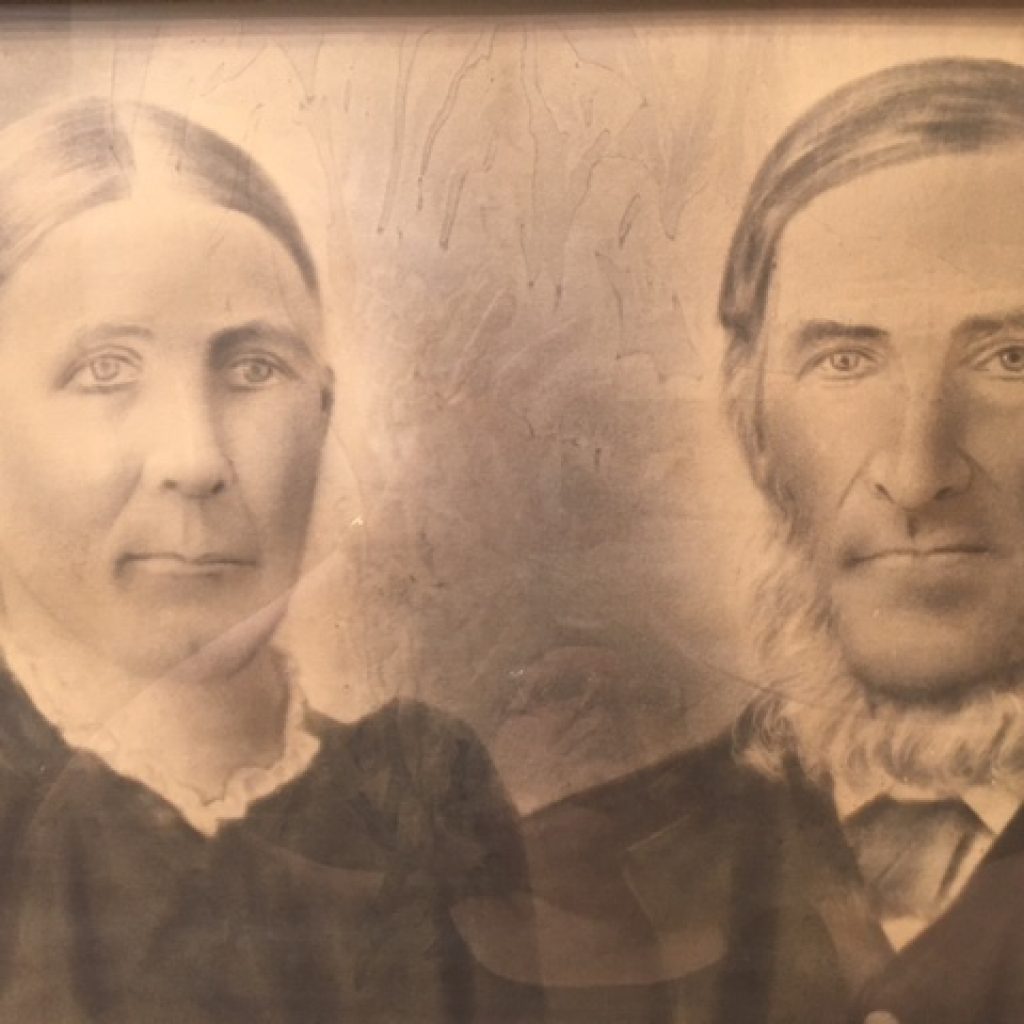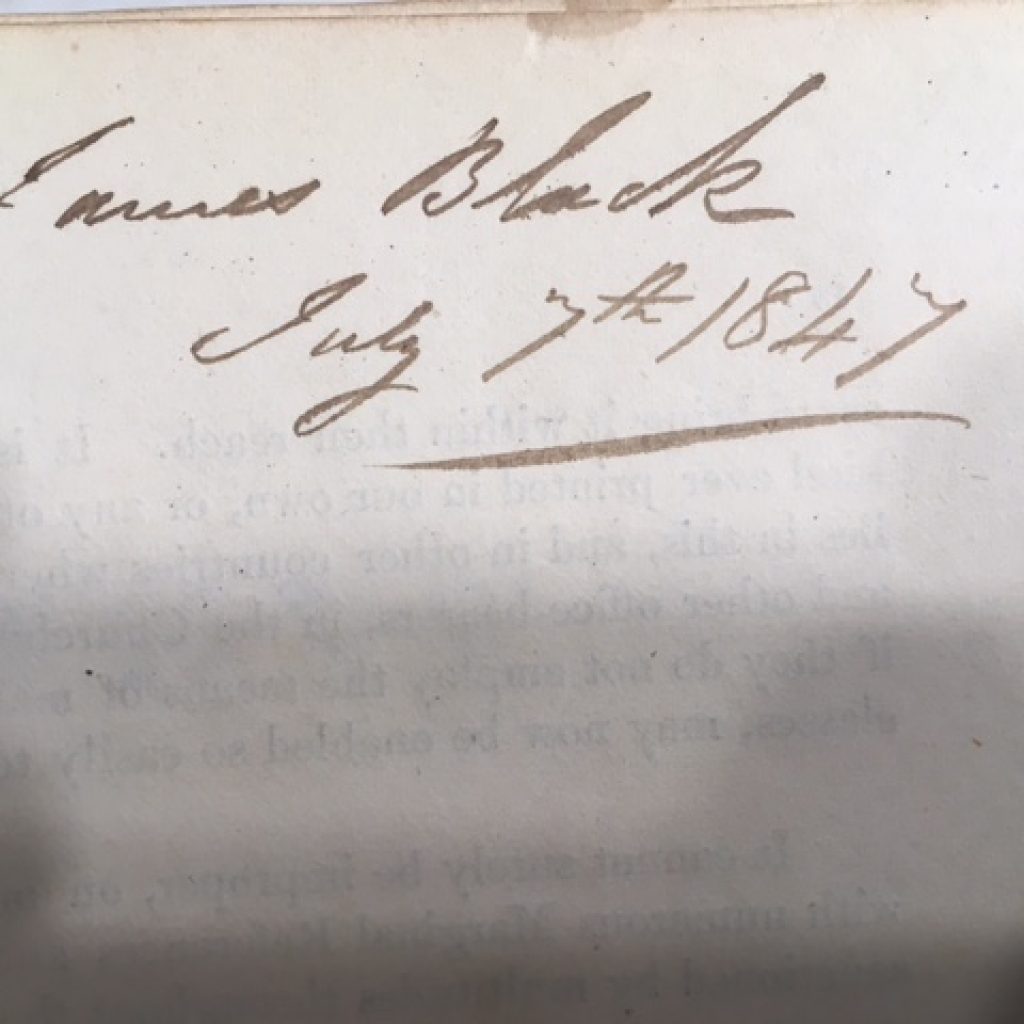 Celebrating the Season
We've been enjoying the beautiful autumn by taking short drives from home and admiring some of our nearby sites.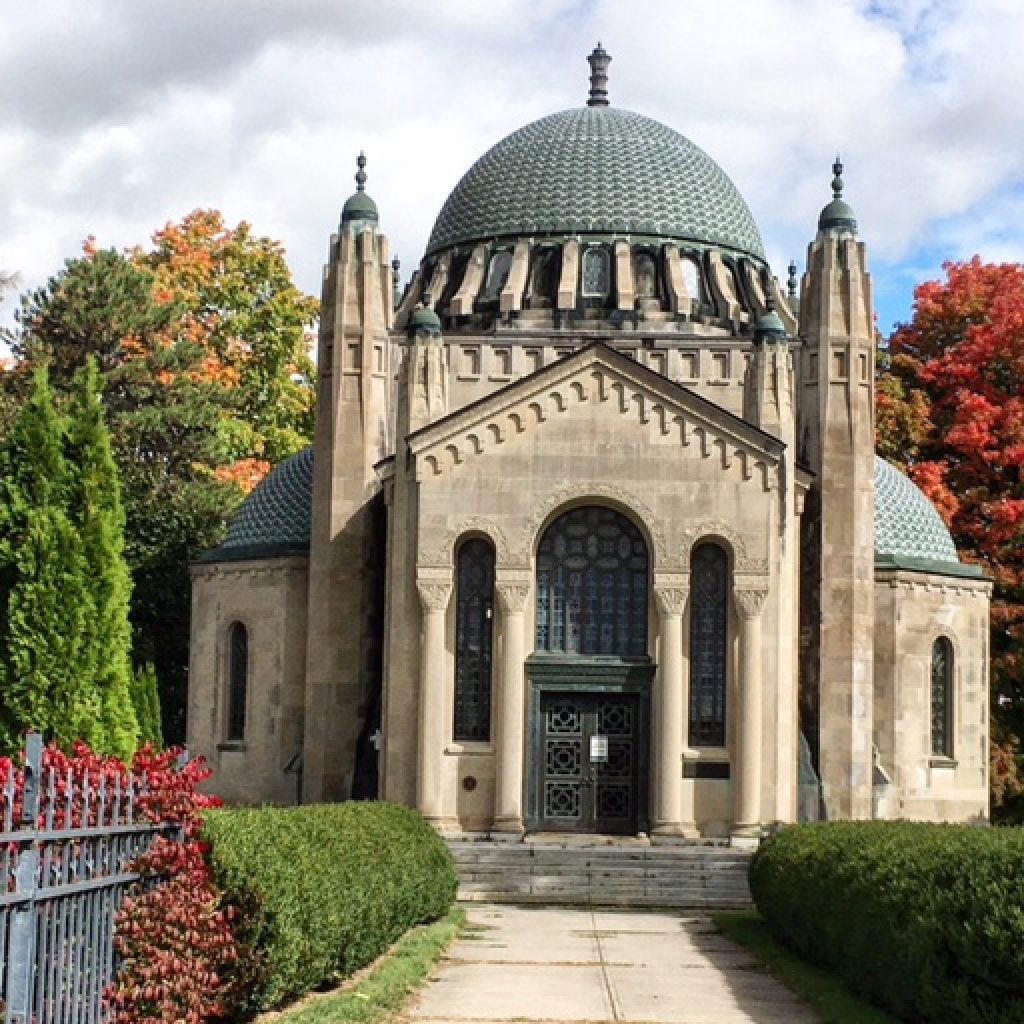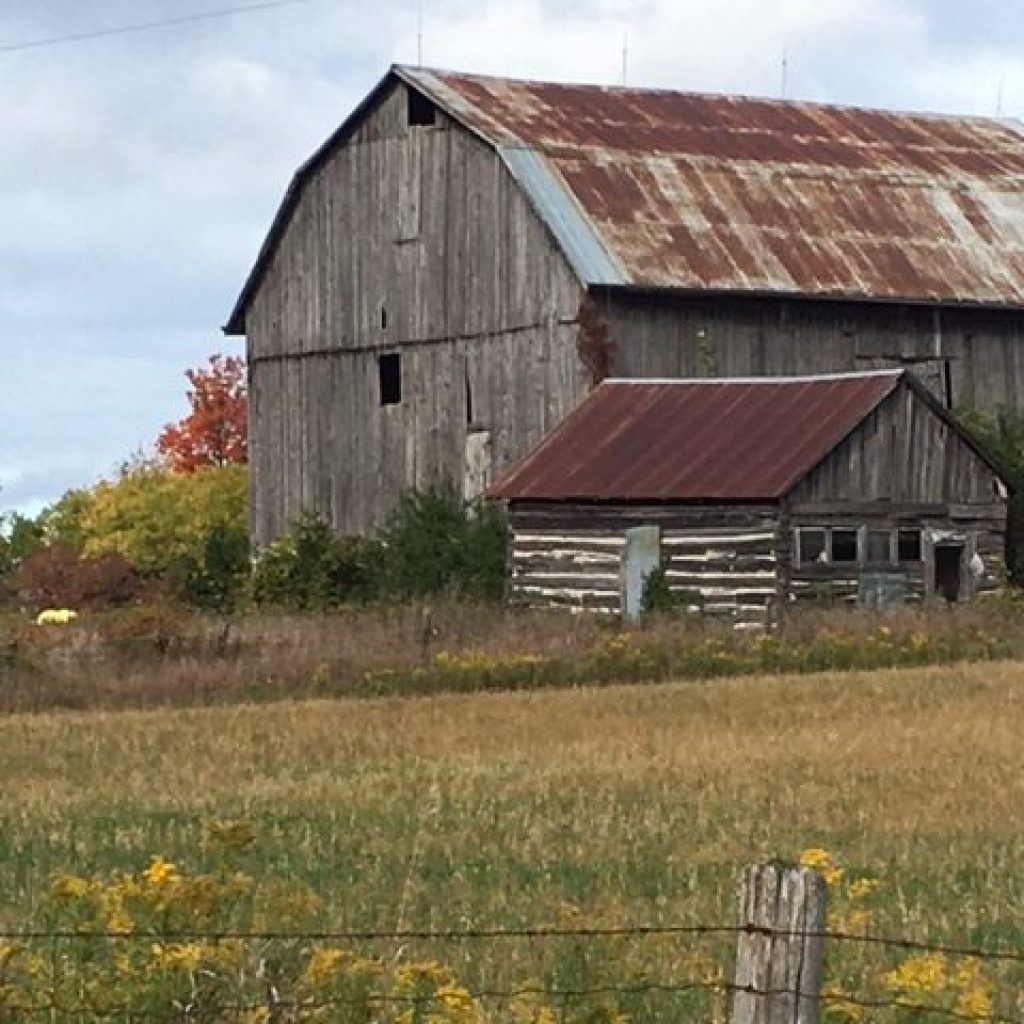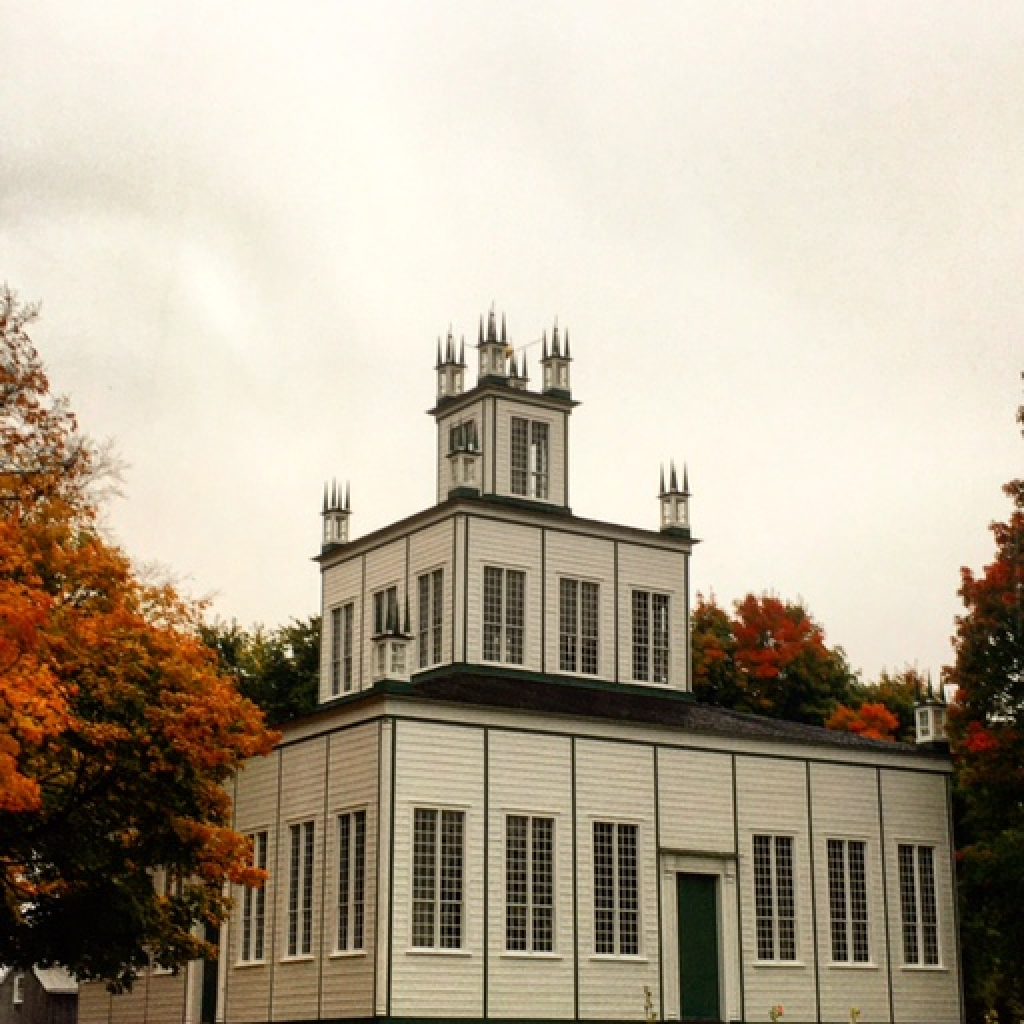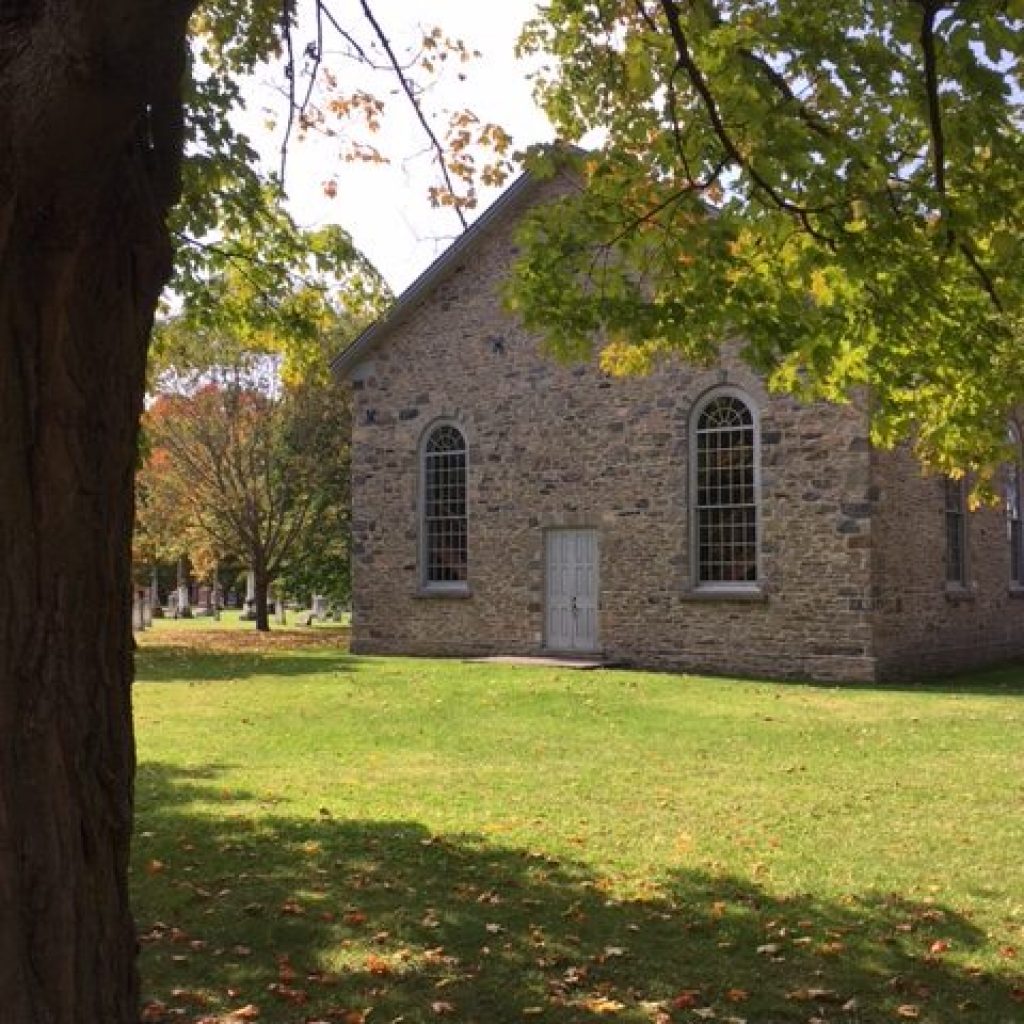 I'm still working on the edits for Larkin's Story. And I'm still working on the set of first draft edits, which is even worse. My struggle has been with clarifying the narrative voice. Besides the dialogue of the minor characters, there are three strong voices that tell the story: an omniscient narrator, the interior monologue of the main character and the voice of the main character himself.
When I first reread the draft I thought that the omniscient narrator's voice sounded too cultured and too removed from Larkin's 1870s voice. I stupidly did a complete rewrite, completely changing the omniscient narrator's voice in the process. Weeks later, I reread what I'd done and thought the voice was no longer either objective enough or credible. I'm now rewriting the voice again, using only my ear, in an attempt to shape a voice that isn't "reporter-ly" (to use a friend's term) while also giving the reader "a break from dialect" (another friend's term). Here is an example of what I'm working on:
Larkin was home again and he entered the house from the back door. It was the only door ever used.  The kitchen was astonishing to anyone who saw it for the first time.  It was painted all over in a shocking rosy pink.  It was his Ma's choice and she sure loved it.  He and his Pa had painted it up for her one winter.  The shelves and cupboards and walls and even the chairs were pink. "It's a wonder," his Pa had said, "that she doan want the floorboards done."
Larkin had laughed, then said, "Shush now Pa, doan be given her idears."
That kitchen had been pink for fifty years and the colour had not faded.  The paint was scraped and chipped off the chair legs, and the walls and cupboards were looking grubby but overall the paint was holding up and Larkin warn't for wasting money on repainting. Besides which, he liked that the place still had his Ma's touch.
It was the same in the front parlour and the rest of the rooms. Ma's paper covered the walls and her crocheted covers were on the arms and headrests of the furniture.  Ornaments, figurines and empty vases were lined up in rows on the sideboard. Larkin sometimes grimaced at the sight.  He was frightened, pure and simple, to think of what might happen if he moved them. The idea had taken hold that a hollowness would haunt the house if he cleared away his Ma's treasures.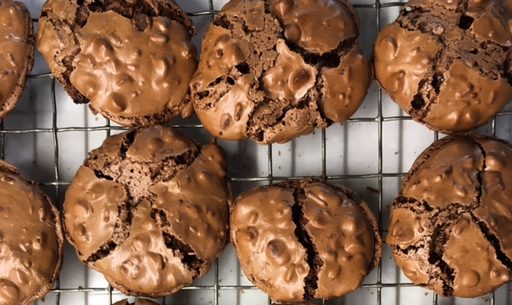 Who doesn't love a chocolate cookie that will melt in your mouth? Here's what you'll need for my chocolate meringues:
4 cups icing sugar
9 Tblspn cocoa powder
1-1/2 Tblspn cornstarch (generously rounded)
7 egg whites from large eggs
¾ cup mini chocolate chips
1-1/2 cups chocolate sprinkles
Date Squares

Ingredients: Crust & Topping 41-1/2 cups all-purpose flour ½ tsp. baking soda 1-1/2 cups quick quaker oats 1-1/2 cups brown sugar 1 cup butter Filling 1 pound pitted dates ½ cup hot water ¼ [...]

Read more

Humber College

The Creative Writing Correspondence Programme at Humber College is an incredible learning opportunity. Humber carefully partnered me with a writing mentor who was sensitive, respectful and [...]

Read more